While we find a rider to race the CEV with our Moto2, we keep working in the bike development. During the last days we spent quite time working on the dyno, testing several things, life for example several exhaust systems. We will probably change our exhaust, we will dedicate a post to explain it with more detail. Meanwhile here you can see one of the dyno tests.
Testing exhausts on the dyno. from Bottpower on Vimeo.
Changing the subject, we already mentioned that we were designing a carbon fiber subframe. Thanks to Jordi Massagué, the CAD design is already finished.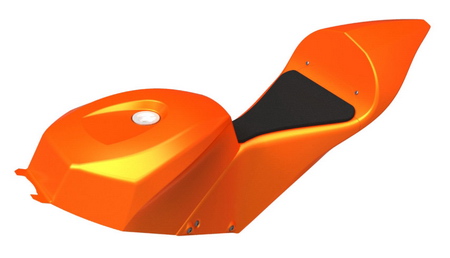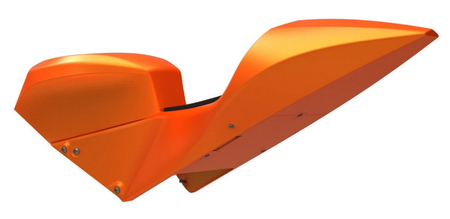 This new design follows the aesthetics of the tail we are currently using in the BOTT M210, although the new one is a little bit narrower. We also moved the backing backwards, in this way the rider has more room to move.
With this design we will reduce weight, we will improve aesthetics, we will have a small improvement in aerodynamics and we will also improve ergonomics.
You can see bigger size images in our Flickr gallery.