While we continue working in the BOTT XR-1 construction (the bike is already on its wheels), here you have some renders showing some aesthetics details we are studing.
Besides the first black version that we already showed, we tried another 2 colour schemes. A red/orange with white numberplates based on the classic XR 750 racers, and another black and white one.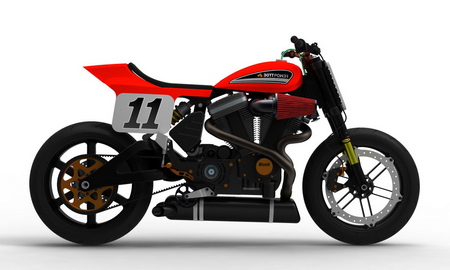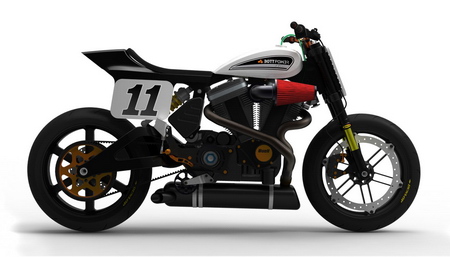 In the poll we made about the headlight design, option #2 won by far. This was the one with 2 small lights placed at one side of the front numberplate.
We also thought about locating the oil radiator next to the headlights, behind the front numberplate, like in the Harley XR 1200 Cup racer. In this way the radiator is hidden and the bike looks cleaner.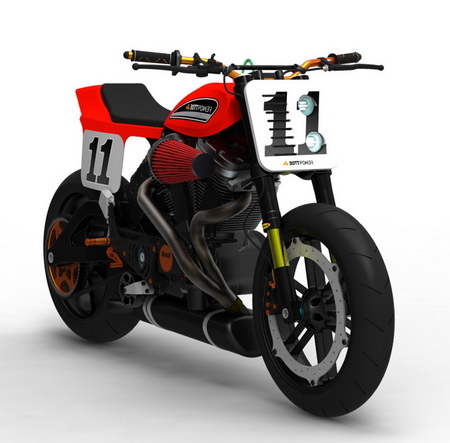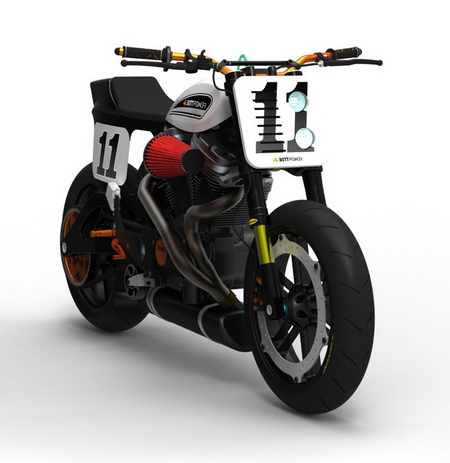 We also tried a seat unit with 2 numberplates, one at each side of the bike (the original black version had only one at the right side).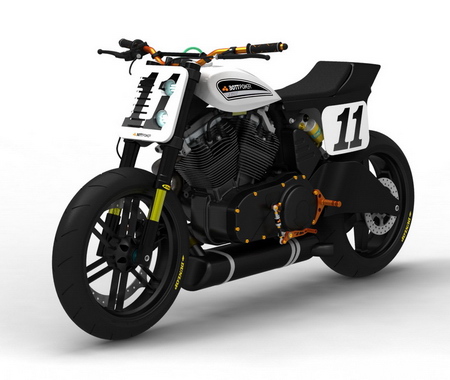 In our Flickr gallery you will find some renders more, all them with bigger size.
Of course, as always, any idea or opinion will be welcome.