Some weeks ago we fired up the BOTT XR-1 for the first time. The bike is almost ready, we are waiting for the carbon fiber fueltank and seat/tail pieces, which are having some delay.
Once we have these parts we will take some photos of the bike and will show it on our website. We also want to make a test on a track with a good rider, and record it on a video.
Meanwhile we show you some more details of the XR-1. The right footrest is a little bit different from the first design that we showed in the bike renders. This new design is lighter and has a better look.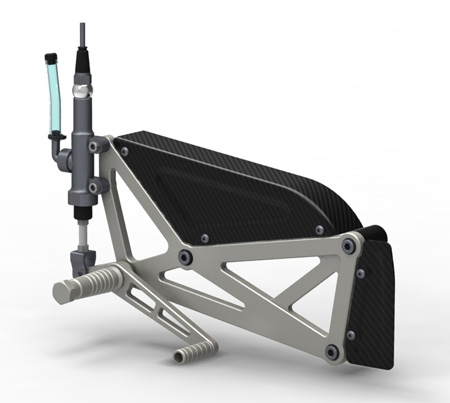 Here you can see how it looks on the bike. We will black anodize all the parts. Brake pump is the original Buell one.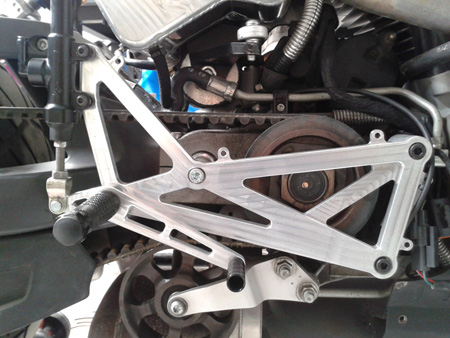 Regarding the display to show rpm and speed, we are using a Motogadget one, with a classic look that we think will match very well with the bike aesthetics.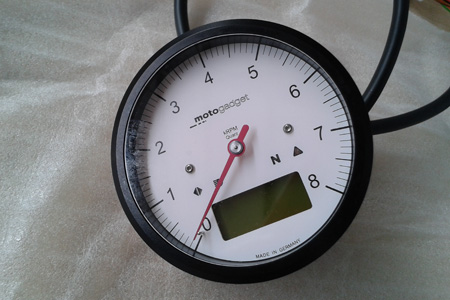 We hope to show the complete bike in our next post! :-)