In Albacete we had an exciting and funny race weekend. As we mentioned in our previous post, our rider Ricieri Luvizotto arrived to this race without knowing the track and without any experience riding a Moto2 bike. In the CEV (Spanish Championship) the level is very high, so this race was a serious challenge for him.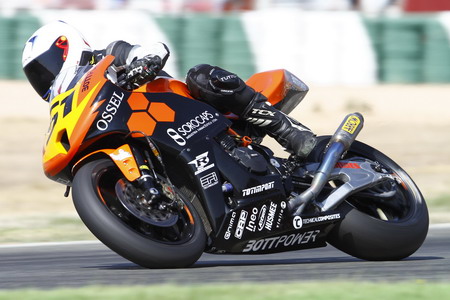 On Friday on the first practice we were lapping in 1:40. On saturday on the first qualify Ricieri lapped on 1:39.0. In the second qualify he made 1:37.7, which put him on the last position of the grid.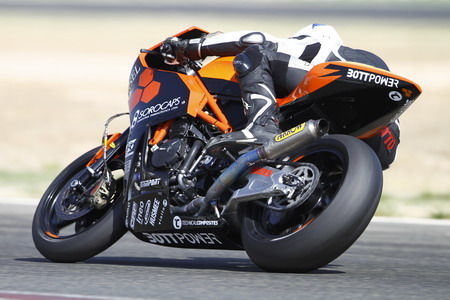 On Sunday, in the race Ricieri continued with his progress, with several laps in 1:36, and a best laptime of 1:36.0, already with two riders behind him regarding laptimes. He finished the race in 20th position.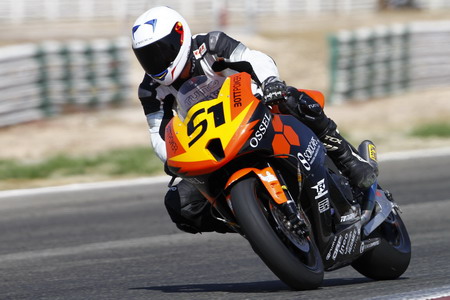 It is a pity that we couldn't train in Albacete before this race, we are sure that Ricieri would have been quite faster, but anyway we are very happy with the work he has done. Every time he was on the track he was improving his lap times, and we see clearly that he still can improve a lot. Every team member has enjoyed a lot working with him, he is a nice, humble, hard worker guy with talent to ride a racebike.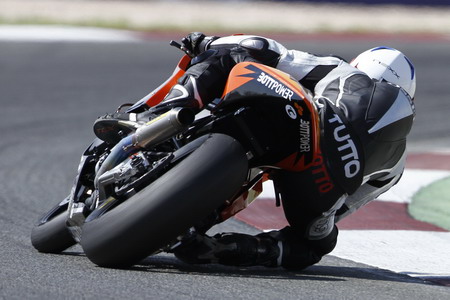 We hope to arrange everything for a test in Valencia before next race, in such a way that Ricieri can continue with his progression.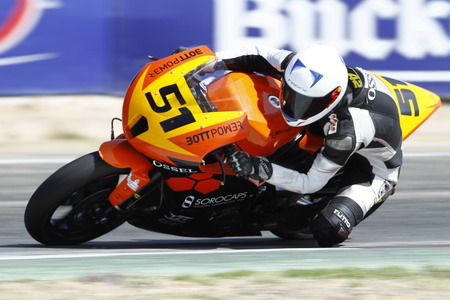 We want to say thank you to Sorocaps, the Brazilian sponsor that allowed Ricieri to race in Spain.
Thank you too to Pep Pujol, the author of the photos that you can see in this post.
Finally a small video recorded by Anthony West, in which you can see the QMMF riders (Qatar Federation Team, we shared the box with them, thank you guys) with Ricieri on the pit lane ready to start one of the practices.
As always, you will find big size pictures in our Flickr gallery!