When we start working on the design and building of a commissioned bike, as is the case with our Cafe Racer (by the moment we name it BOTT XC1), once we have clear what kind of bike we want to build, next step is to choose which components we are going to use. Both things, the kind of bike and the components, are defined after many chats with our customer and sometimes after trying several options on the computer.
Once we have the components defined, we start working on the design phase. The first thing we do is to draw in 3D all the components. We try to do it in a precise way because the extra work which is necessary to add those small details, stickers, etc., is not so big and at the end of the process the details mark a difference.
Besides, we have a lot of fun doing it! And that's also very important. :-)
Today we show you an example, the carbon fiber BST rims that we will use on our cafe racer. It is always a big pleasure to work with this kind of components, which have a very high quality.
These are the two rims we are going to use.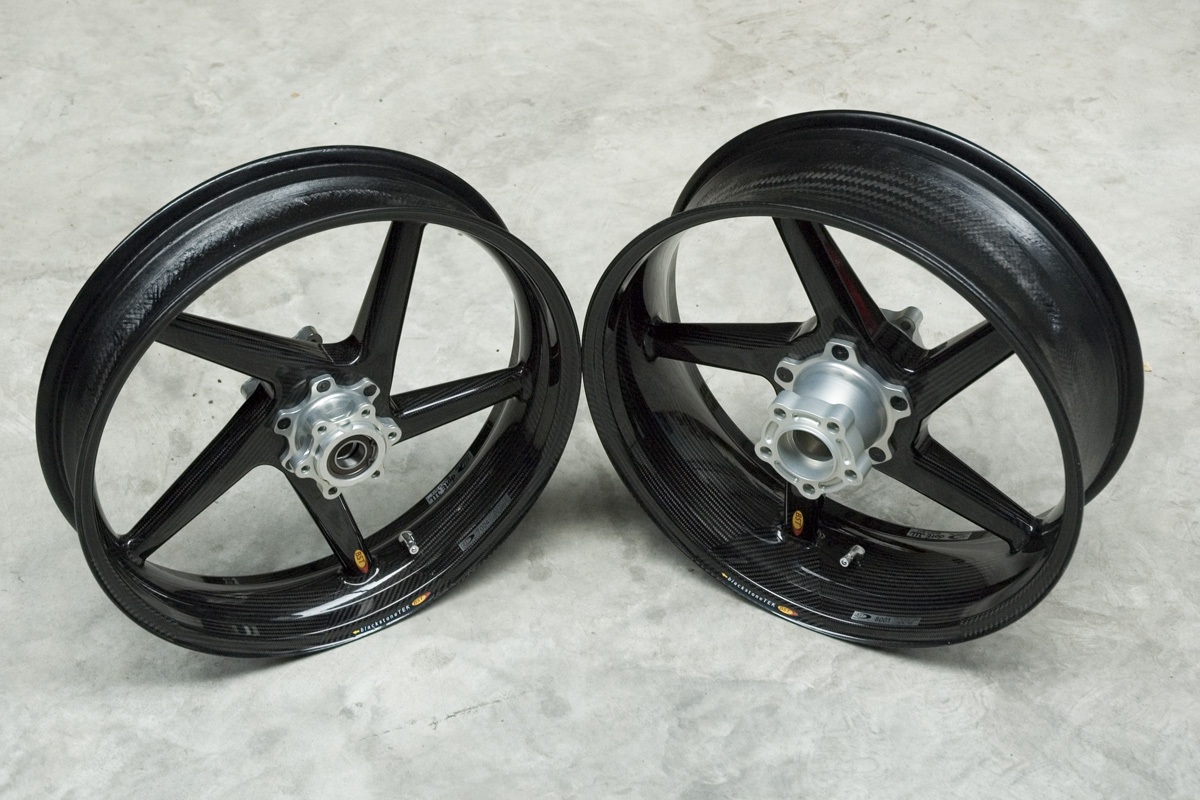 And this is an image of the front rim already drawn on the computer.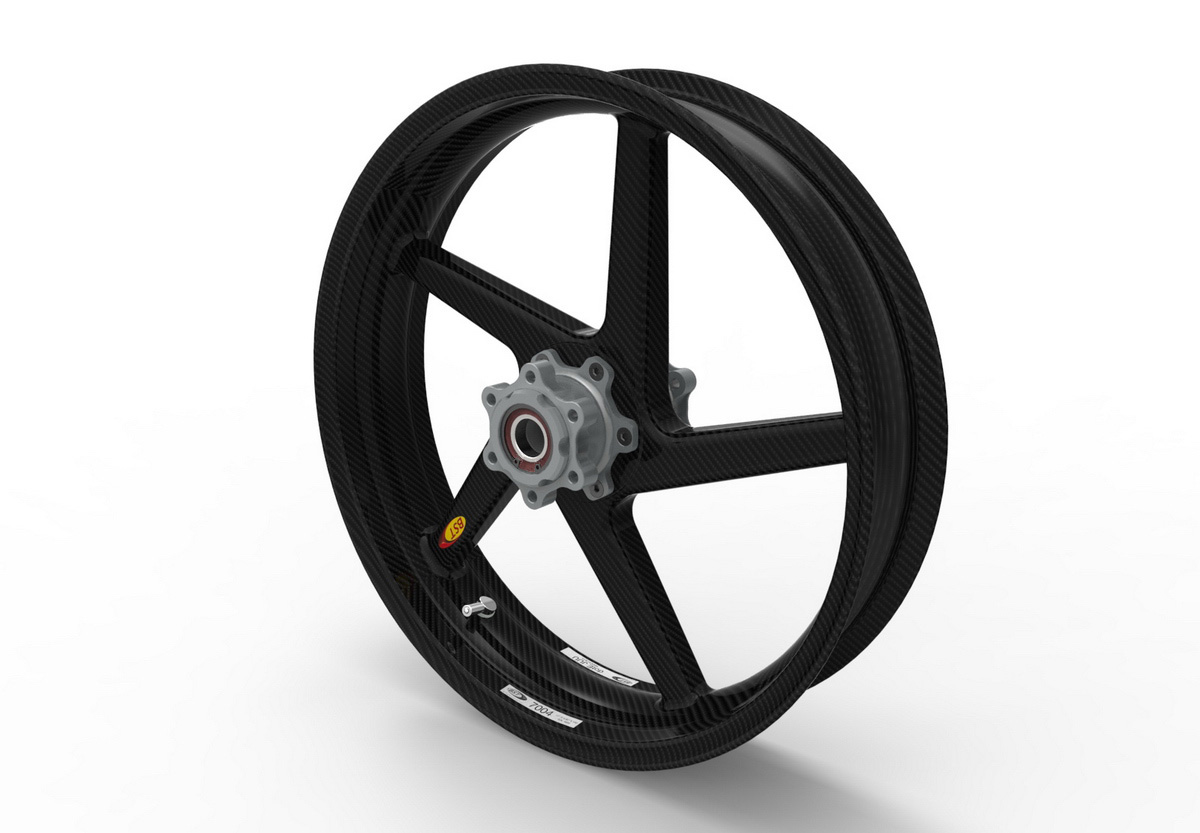 Before to choose the carbon fiber rims, we tried other ideas. For example here you can see one of the first renders we made, in this case trying classic spokes rims. You can see also that we were not using the ISR components on the clipons yet and that the final drive was by belt, while it will be by chain in the final version.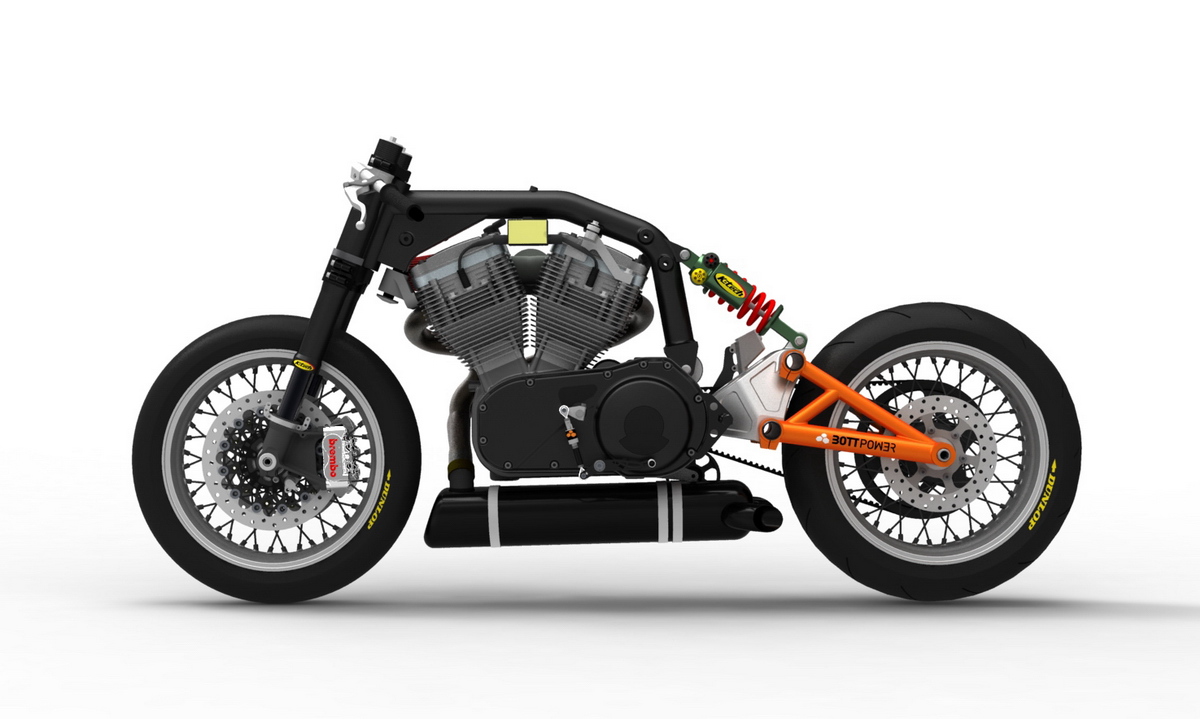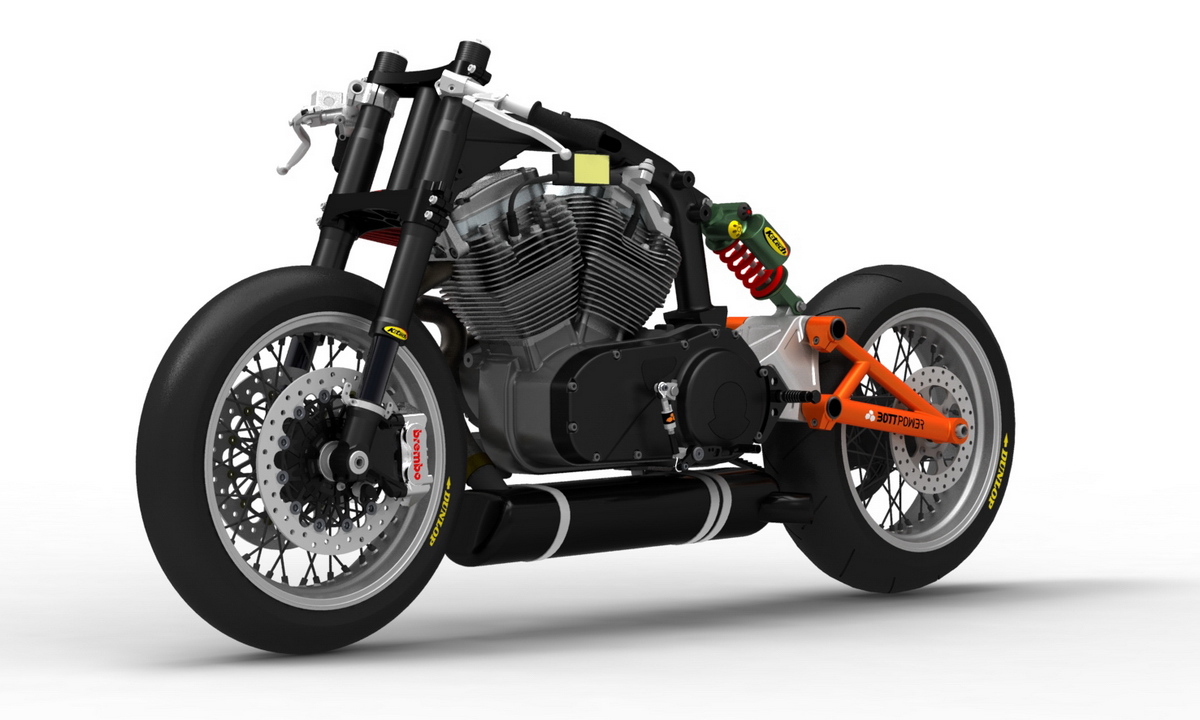 Working with 3D models is in Bottpower's DNA. It allows us to try different ideas, and to play with them. In this way we can show our customers different possibilities before we start working on the final one.
And of course, working with 3D models allows us to make calculations and simulations of the components that we design and build.
In following posts we will show more steps of this process.